Aug 2021
Right knowledge, Right Skills, Right profession for New Age Opportunity
By -Dr. Debasis Sanyal,
Director Great Lakes Institute of Management, Gurgaon.
The education ecosystem is going through a significant transformation in recent times. Virtual education platforms are making good inroads. It complements and supplements classroom teaching and has become a critical synchronise and asynchronous learning platform for learners across a wide range of users, from primary to higher education, from professional up-gradation to training and development. This transformation is ascribed to (a) experimentation in virtual learning space and (b) change in demographic profile.

After 2007- 08, Massive Open Online Courses (MOOCs) became popular, and many thought MOOCS will replace physical classroom learning to a great extent. That did not happen till recently, although many of these courses were (and are ) extremely rich in content. The failure to maintain connection and excitement with the users over a sustained period has been held as the fundamental reason behind the limited success of MOOCs as a learning platform. Several students did lose interest after the initial few modules. Most students, after going through some initial modules, lost interest. Further, many learners were less committed since it was open to all and was for free. These learners did not opt for a certificate or a degree.
Things have changed with the advent of AI, ML, and other exponential technology. Continued experimentations in recent years have made online learning using the virtual platform more interactive, simple, flexible, easy to comprehend, and cost-effective. Disregarding age, asynchronous learning modes have become very popular. As these modes also help self-learners in problem solving and creative solutions, people are less dependent on physical sessions.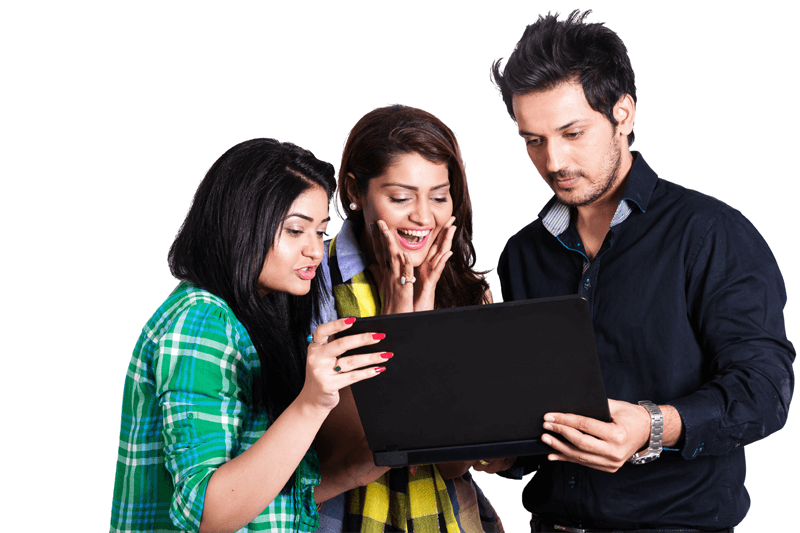 Y and beyond, this new generation is much more technology savvy and independent in their thinking and behaviour. They demand more flexibility. Virtual learning platforms, especially the asynchronies model, fit well into their behavioural framework. The platforms, supported by AI, ML, and other emerging technology, helps users to get an answer to their queries instantly. It allows users to go back and forth while learning, providing fast and slow learners the much-needed flexibility.
Education institutions, by and large, are involved in three things; transfer of knowledge, peer-to-peer learning, and teacher-student one-to-one knowledge transfer. A significant part of the 'transfer of knowledge' aspect will move to the digital platform, especially in higher education. In primary and tertiary, synchronise and asynchronous learning will keep becoming more popular as it provides the needed flexibility. It fits perfectly to the desire of the new generation to learn 'at any time' and 'at one own pace.' The popularity of BYJU, Unacademy are cases in point. However, peer-to-peer learning, which significantly contributes towards enhancing soft skills (team spirit, conflict resolution, leadership skills, etc.), will require physical contact. 'The interaction' between faculty and student, which helps in creative solutions and research outcomes, will also need physical connection, though some will occur online.
The popularity of short-term courses, imparting new techno and professional skills, has increased significantly since the outburst of the pandemic. Most believe that the primary reason behind the growth story of such courses is the unprecedented rise in unemployment and uncertainty in the job market. However, one needs to appreciate that this growth story is a resultant of the need to top up new skills and knowledge to take advantage of the vista of new opportunities generated by today's new normal, new age technology, new job requirements, and new earning opportunities.
The new genre of work ecosystem is fast developing. Not only generation X, Y, and Z, but also many Baby boomers, in and around 60 years of age, will look for new avenues of earning. The gig economy will blossom, work from home will remain the preferred engagement model.
Many, especially women in India, possessing talent but confined at home for family priorities will now have more opportunities of gainful employment if they avail the right skill and profession.
One needs to remember that any activity following a pattern, say bookkeeping, proof-readers, diagnostic, pharmaceutical labs, receptionist service, retail service, etc., will be replaced by new technology, AI, ML, Robots, etc. However, demand for advisory services like Doctors, wealth consultants, lawyers, digital marketing specialists, and lead generation specialists will remain and will be in high order.
Social transform waves have paved the way for a new kind of society that has opened multiple vistas in the expellee sector and opportunities in new sectors. It's thus the right time for every one of us to understand one's strength and potential, learn the right skills and imbibe proper knowledge to take advantage of this opportunity landscape.